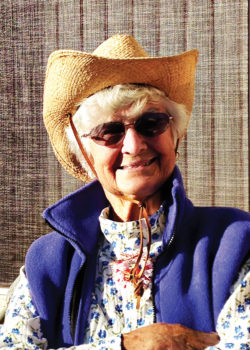 Doris Littrell
Doris Pauline Littrell died September 26, 2017, at age 82. She was born in Nebraska on August 11, 1935, to Mitchell and Eunice Eyer. She attended school in Fairbury, Nebraska. While still a pre-teen, she met the one great love of her life, Norman Littrell. They married in 1953 and celebrated their 64th wedding anniversary in 2017.
Their son Bob and daughter Lori were both born in Fairbury, but Norm's career with Montgomery Ward and later Pamida caused them to move throughout the Midwest. They finally retired in Arizona where both Bob and Lori already lived. They eventually purchased a new home in a small but growing retirement community in Chandler called SunBird. There they spent many happy years involved in the golf-oriented community, and Doris especially enjoyed her bridge group.
Doris is survived by her husband Norm, her son Bob and grandchildren Kristen, Nick and Damen, as well as two great-granddaughters. She was predeceased by her parents, all her siblings and her daughter Lori, who tragically died in 2015.