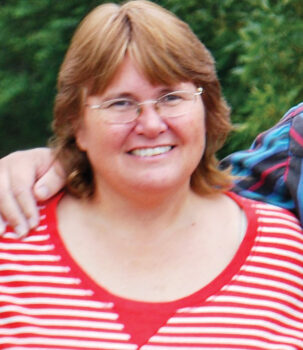 Ellie Watland
Now that snowbirds have returned, the SE Valley Scandinavian Club is kicking off a new year on Sunday, Nov. 24. Once again, you can join your friends, enjoy delicious dinners, and hear entertaining programs each month. The club meets in the Sun Lakes Country Club at 25601 Sun Lakes Blvd. for a social hour at 5 p.m., followed by dinner at 6 p.m., and the program at 7 p.m.
A variety of speakers and topics is planned for this year. The first program will be presented by Kersti Canon, a member of the National Genealogy Society (NGS) and the Arizona Council of Professional Genealogists (AzCPG). She will give a presentation on how to research and gather information on your family's ancestry.
Being raised in a family of educators who loved traveling and history, Kersti developed a curiosity about her heritage. An Air Force veteran, Kersti lived "away from home" in England for four years where she had the opportunity to learn about a different country, its history, and culture. Kersti's keen interest in ancestry and how people lived in the past fostered her passion for genealogy. She will share her enthusiasm and knowledge about bringing family histories to life at our first program of the year.
A delicious meal of beef tips in gravy with mashed potatoes, fresh vegetables, coleslaw, and dessert is on the menu for the evening. Since dinner will be catered, reservations must be made by Nov. 19, by contacting Bruce McCorkle at [email protected] or 480-253-0081.  Dinner will cost $15 for members and $20 for non-members.
As this is the first gathering of the 2019-20 year, the $20 membership fee is due at this meeting. If you make a reservation and are unable to attend, we appreciate receiving your payment, as the club will be charged for your dinner.
Join us as we begin an exciting new year. All are invited and welcome to attend—Scandinavian or not!