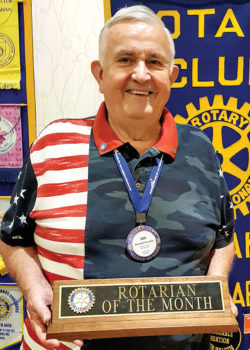 Norm Noble
May is here, and the Sun Lakes Rotary Club has a new Rotarian of the Month, Don Prestin! Don has been our treasurer for several years. And just when he thought he could retire from that job, the incoming treasurer, David Mork, asked him to stay on for a while to help make a smooth transition. Don, as always, said he would. He is a worker whenever needed; like during our pancake breakfasts and golf tournaments. You will always find him somewhere doing what's asked of him.
Don is a retired United Airlines pilot, flying their full range of jets over a 37-year period.
Don joined Rotary October, 2007. He and his wife Janet live in Sun Lakes.