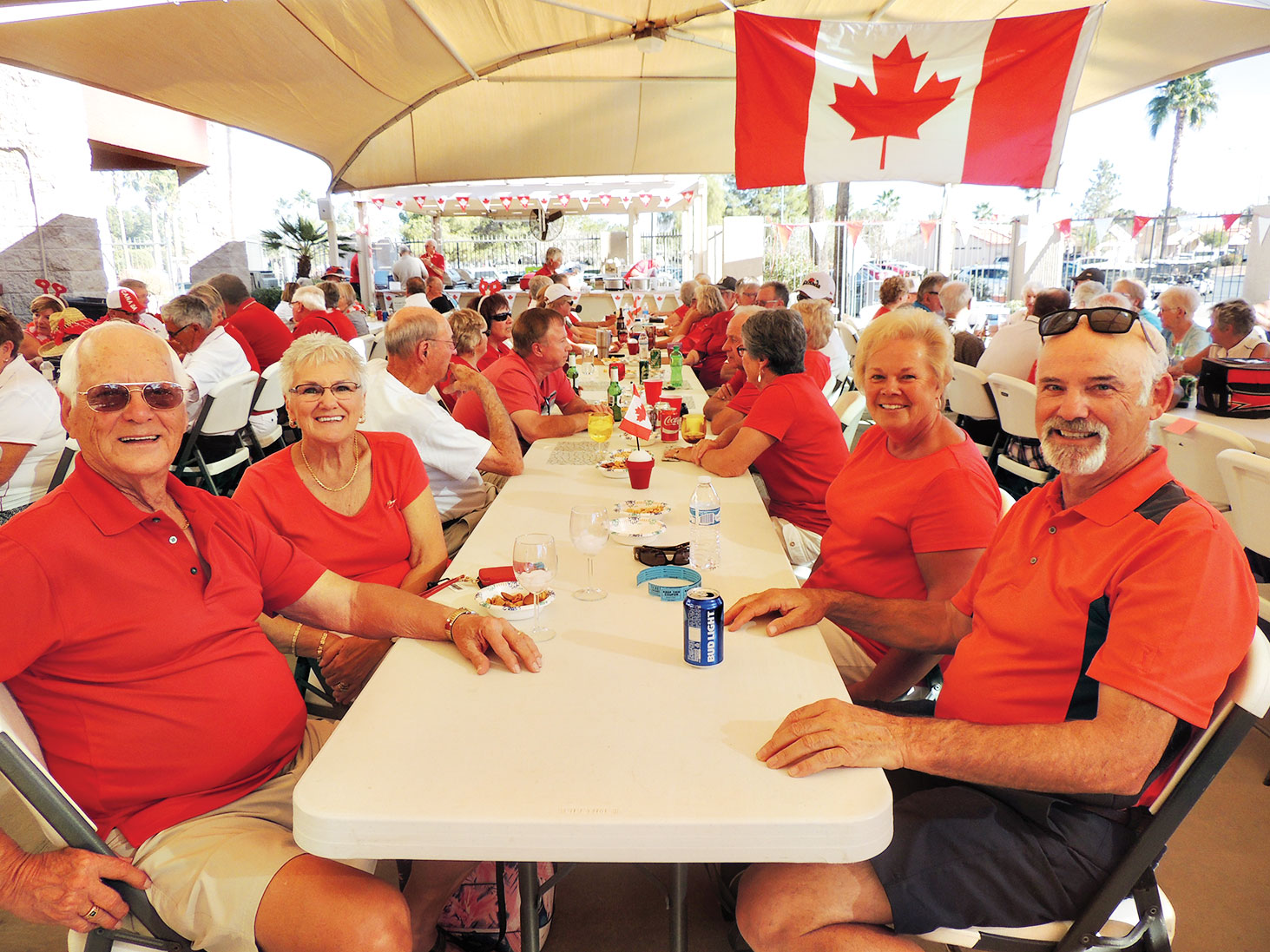 Wes Akerman
A sea of red and white – happy SunBird residents from north of the 49th parallel – enjoyed the annual pork loin patio BBQ on the 8th of February.
Janet Farrell and her merry band of singers led 180 Canadians in a boisterous singalong of campfire favourites.
Registration for our annual Canadian Open Golf Tournament on March 18 was organized by Fred Nixon. If you missed it, phone Fred at 403-612-4458. The entry fee of $40 includes a pizza dinner.
This is our final event of the season, as April marks our return to the "true North strong and free." We will take the geese back with us when we go. Thank you to our many American friends who, once again, made our winter visit so enjoyable.
As ever, the HOA staff were "over the top" in assisting us in our many activities. See you all next fall.