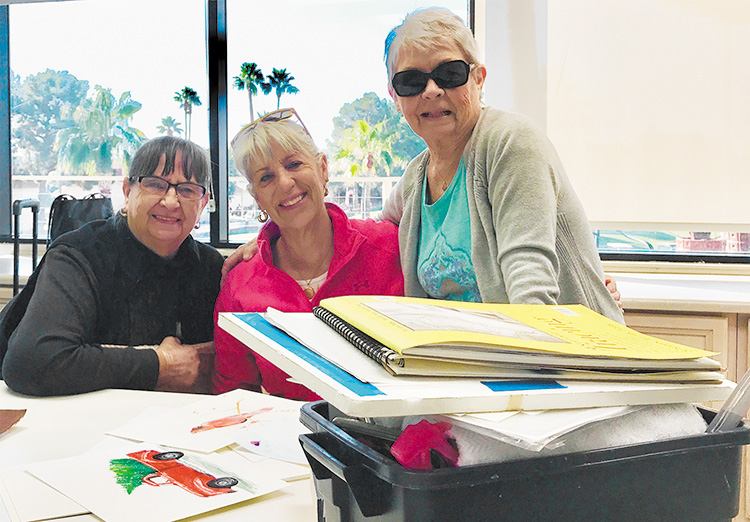 Jean Anderson
I'm inviting you to join us and learn how to paint with watercolors. I have fun classes at SunBird and at Oakwood.
We have a lot of laughs, and I've been thrilled by how quickly everyone catches on. Watercolor is fun, and the experience is so relaxing, it can be like meditation. It's a great way to stretch your mind.
Please don't go buy materials before class. I'd like to meet with you and guide you on purchasing what you need. If you have always thought it would be fun to learn watercolor, this is your opportunity. What are you waiting for?
Join others who are new to this exciting medium and learn with them. You don't need to know how to draw. I can help you work around that. The classes are $15.00 per class.
If you are interested, please text or call Jean at 503-649-9097. No prior experience is necessary.