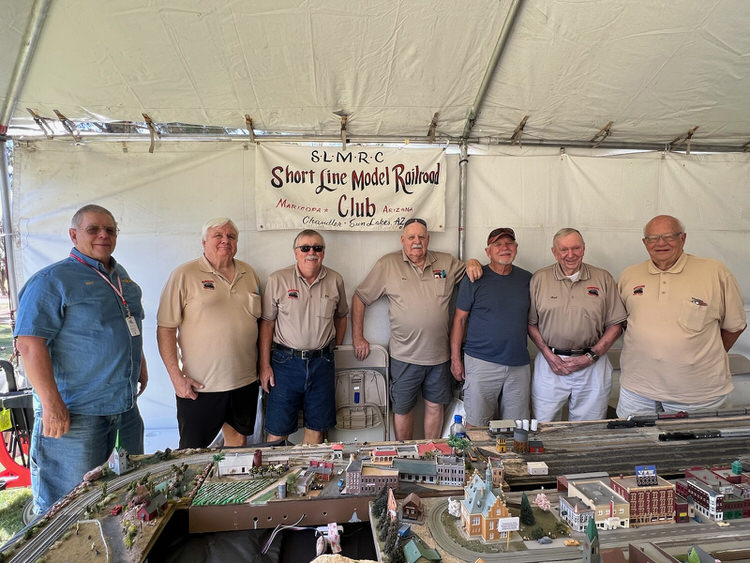 Harry Huckemeyer
After a busy and successful month coming off one of the best multi-day events, we are moving on to an exciting road to the holidays with many opportunities for all to appreciate. Many visitors, families, and friends will be arriving to enjoy the good weather and all that our state has to offer locally and around the great outdoors within a short drive from our local surroundings.
For all who have grown up in the "good old days," you may want to mark Nov. 11 on your calendar. The Arizona Railway Museum is once again having a special Rail Day, which is open to the public, with free admission and parking. This event runs from 9 a.m. until 4 p.m. on that day only. There you can experience a wide variety of passenger cars, plus a large selection of anything else that at one time was set on rails and traveled around the country.
Typically, there are some private cars with their owners available to welcome you and share their stories about their exciting past and present. In addition, you may want to take a break and visit one of the boxcars that is manned by volunteers. The boxcars contain an assortment of model railroad trains in various sizes that are operating as you walk through. There will also be a gift shop open, plus a food court available and a lot more. Try to come early, as this is usually an event that attracts large crowds, and dress comfortably, as it is a large area with lots and lots for you to see and enjoy.
Hopefully, most of you have had the opportunity to take in the several Community Days during October and possibly going into early November here in the Sun Lakes area. If you missed them, I have some good news. At SunBird on Wednesday, Nov. 29, they will be celebrating their Community Day. It will be open from 11 a.m. until 1 p.m. and is located in the ballroom in the main building of the Community Center. It's a fun way to meet people and see what's happening in the community, and as a bonus, there typically are door prizes involved, a covered patio overlooking the pool area with seating for many, and music and food available to help you enjoy some time with friends and neighbors.
Wishing you all, friends, and family a happy and healthy Thanksgiving, and we're looking forward to an exciting holiday season to take us to the end of 2023. If you would like more information about the Short Line Model Railroad Club, events, meetings, or workshops, please feel free to contact me. I can be reached by phone or text at 480-600-1349 or by email at [email protected].