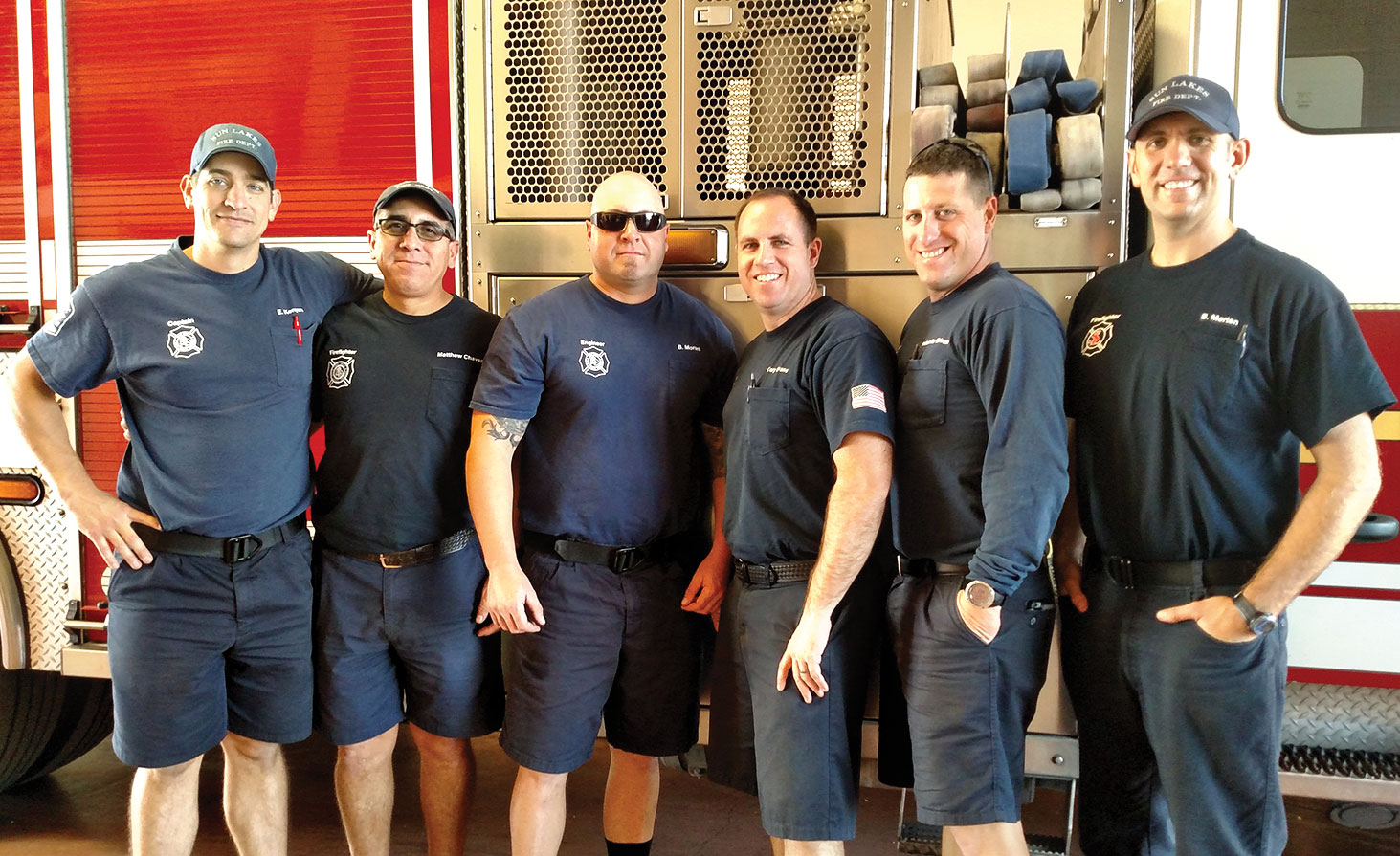 The 9th annual Bev Walter Art Show and Sale, which is a fundraiser for the Sun Lakes Firefighters' Emergency Relief Fund (SLERF), will be held on Saturday, March 4, 2017, from 9:00 a.m. until 2:00 p.m., at the Cottonwood Lake in Sun Lakes (off Brentwood Drive).
Please join us for one of the best art shows in the Valley. Located in south Chandler, Sun Lakes will once again play host to a plethora of talented local artists showcasing their creations in support of the Sun Lakes Firefighters Emergency Relief Fund that helps injured firefighters and anyone who needs assistance after an accident or fire.
Art at the Lakes is an excellent opportunity to purchase original, handmade items from local painters, photographers, crafters, jewelry designers and those working in mixed media. Over 60 artists working in a variety of mediums will be lining the banks of the Lake. The Sun Lakes Firefighters will be selling donuts, chips, beverages, grilled burgers and hot dogs. Come hungry to this fun family event and help support our Firefighters' Emergency Relief Fund.
The alternative rain date is March 11, 2017.
For more information, contact Diane Hitt at 480-802-7080.