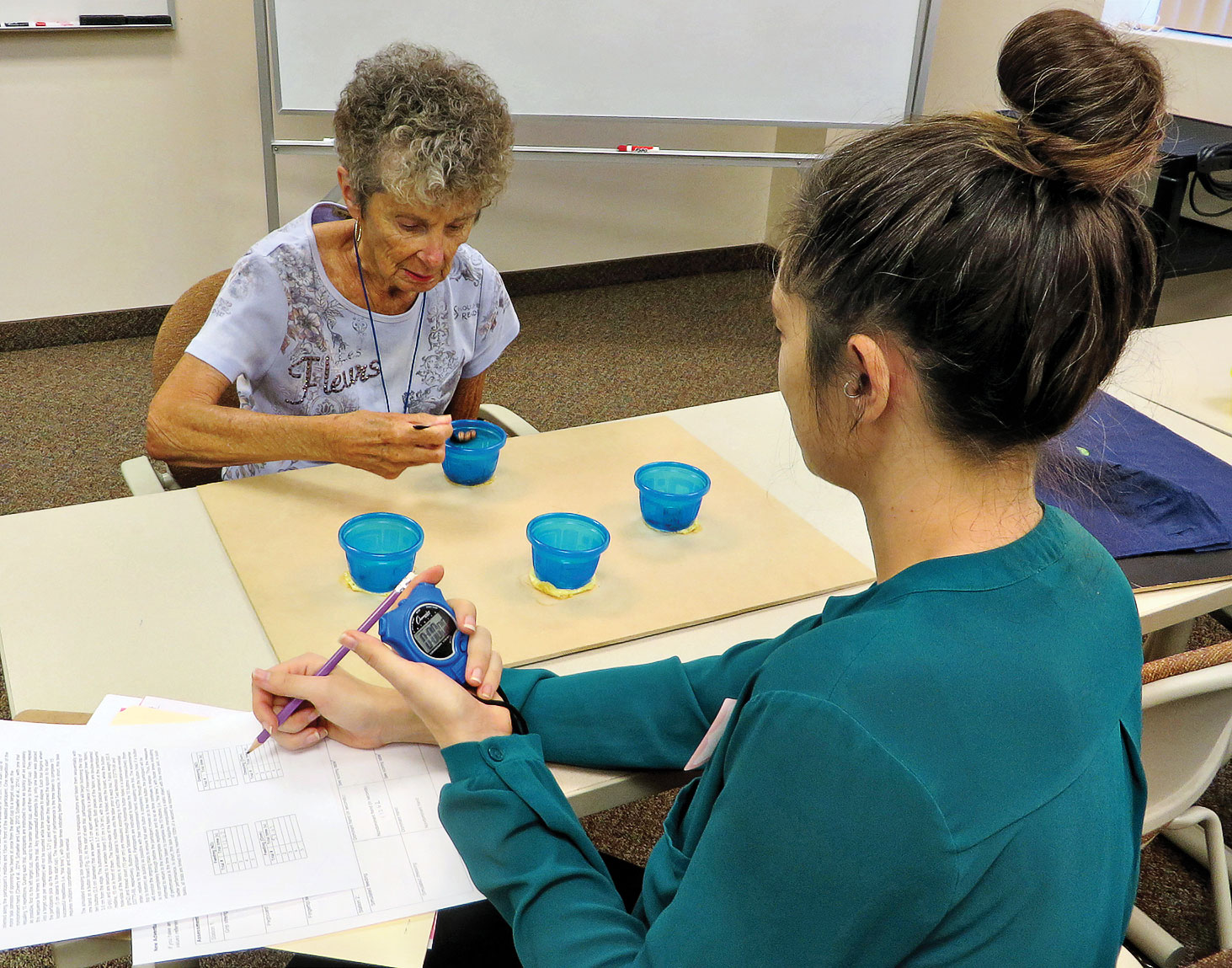 In November 1998, a small group of residents of Sun Lakes began a program that has grown into New Adventures in Learning. The stated mission of the organization is to provide a variety of interesting and educational opportunities at a reasonable cost to mature adults of the Southeast Valley. According to Mary Kenny, past president, "During three semesters each year, members keep their minds sharp, deepen their understanding of many and various topics and connect with others from the area with similar interests with no limit to the number of classes members may request, in an easy-to-access and state-of-the-art facility conveniently located in Sun Lakes."
The program for this fall semester offers a wide range of lectures, discussion groups, computer classes, field trips and special classes. Sign up now to learn more about Egyptian pharaohs, the music of Aaron Copeland, Arizona wildlife, the history and aircraft of Airbase Arizona, how better to control your golf swing, how to use Alexa and many other topics. Go to a new restaurant with the Out to Lunch Bunch. Participate in a research study from Arizona State University assessing balance and fine motor skills. Although some classes may have reached their enrollment limits, dozens of events in November and December are still available for registration. In addition, New Adventures plans a 20th anniversary reception for all members on January 11, 2019, at SunBird Country Club's ballroom from 3:00 to 5:00 p.m.
For more information on classes or membership in New Adventures in Learning, go to http://www.newadventures.info, call 480-857-5500 or visit the Sun Lakes Center at 25105 S. Alma School Road, Sun Lakes, AZ. New Adventures in Learning is a membership organization that has been encouraging lifelong learning since 1998 and is affiliated with Chandler-Gilbert Community College. Membership is $65 paid annually to New Adventures every August. That amount includes a $15 fee at that time that goes to CGCC. An additional $15 fee also occurs for spring and summer semesters if members register for those. Beginning in the spring of 2019, registration and payment will be available online.