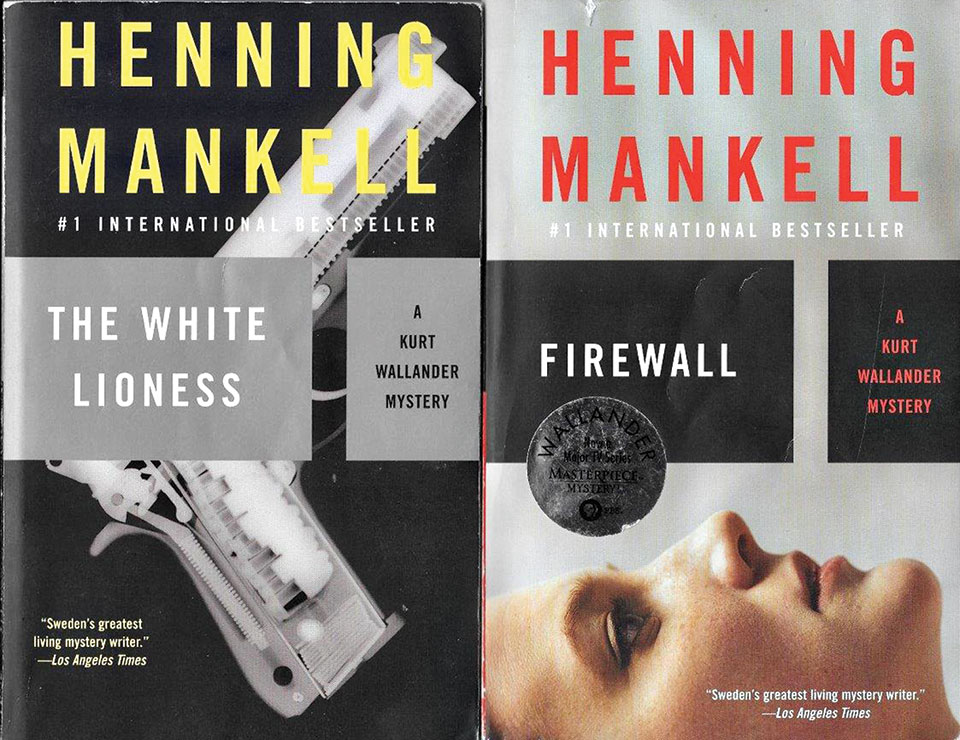 Shirley Jackson
Henning Mankell (3 February 1948 – 5 October 2015), novelist, playwright, publisher. He wrote the Kurt Wallander novels, a series of crime fiction, which novels were made into a series on PBS. Mankell, a left-wing social critic and activist, reflects his feelings in his writings. Sharing his time between Sweden and countries in Africa, he was considered a humanitarian, too.
I discovered this author after viewing Wallander on PBS. I began reading his books on crime fiction, and truly saw Wallander in Kenneth Branagh, the actor who portrayed him as a divorced, tired, unkempt, hard-working, genius Swedish inspector. Every day Wallander wakes up, the author gives the weather, usually cold and dreary, maybe raining. His home town of Ystad stands in windswept grassland, where buzzards and other raptors circle. According to Ruth Rendell, she says: "I don't think English readers realize just how important landscape and natural history are to Swedes. I mean, spring is an almost ecstatic event to them." He wrote 10 novels on this inspector; the novels have been translated into more than 40 languages and have sold more than 30 million copies worldwide.
"The frozen winter landscape in Harjedalen and the arid landscape in Mozambique can sometimes resemble each other, and similarly the dry heat in Africa reminds me of Sweden's biting cold. Both places are my home, but I will always be European." –H. Mankell.
After my introduction to the crime series of Wallander, I began on other books, The Eye of the Leopard and Kennedy's Brain, with a different location other than Sweden. Henning Mankell authored around 40 novels and numerous plays, some children's books. He has received several awards and honors.
I have enjoyed his particular style of writing. The flow of his words keeps you entranced. I am donating six of his books to the SunBird Library, which I hope will be enjoyed by our SunBird readers. Our librarian Nancy Smith will check out these books at your request.