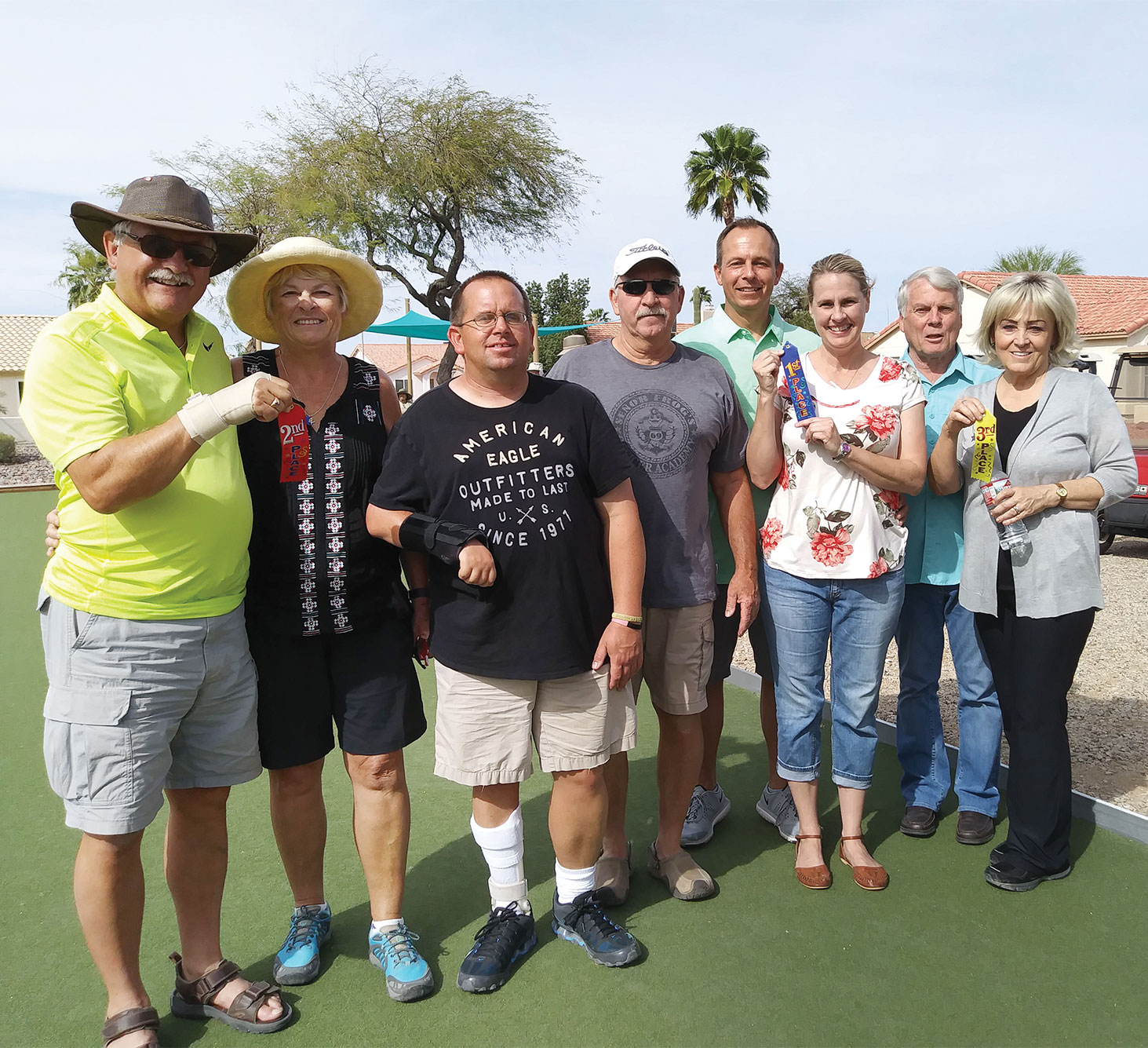 Dianne Reed
The 2018 Bocce Ball Marathon is complete. The competition was amazing, with SunBird residents showing skills they didn't even know they possessed. From the second week of January through mid-March, 90 SunBird residents participated in over 900 games of bocce. The marathon participants were divided into four leagues, and each competing team played each team on their league roster. Cash prizes were awarded for the top five places in each league. Competition ended March 18. The play-off event was held on March 25 with a large number of participants and spectators.
Congratulations to all!
Our top champions for the marathon were the Double Trouble team of Layne and Megan Varney. Second place went to Nice and Kozy, Wayne and Bronwyn Kozak. Our third-place finalists were American Made, Kendal and Patty Squires. Our fourth-place winners were the Bengals, David and Tim Bucher.
The 2019 Bocce Ball Marathon is now being planned. If you are interested in joining the planning committee, please contact Dianne Reed at 612-616-9431.