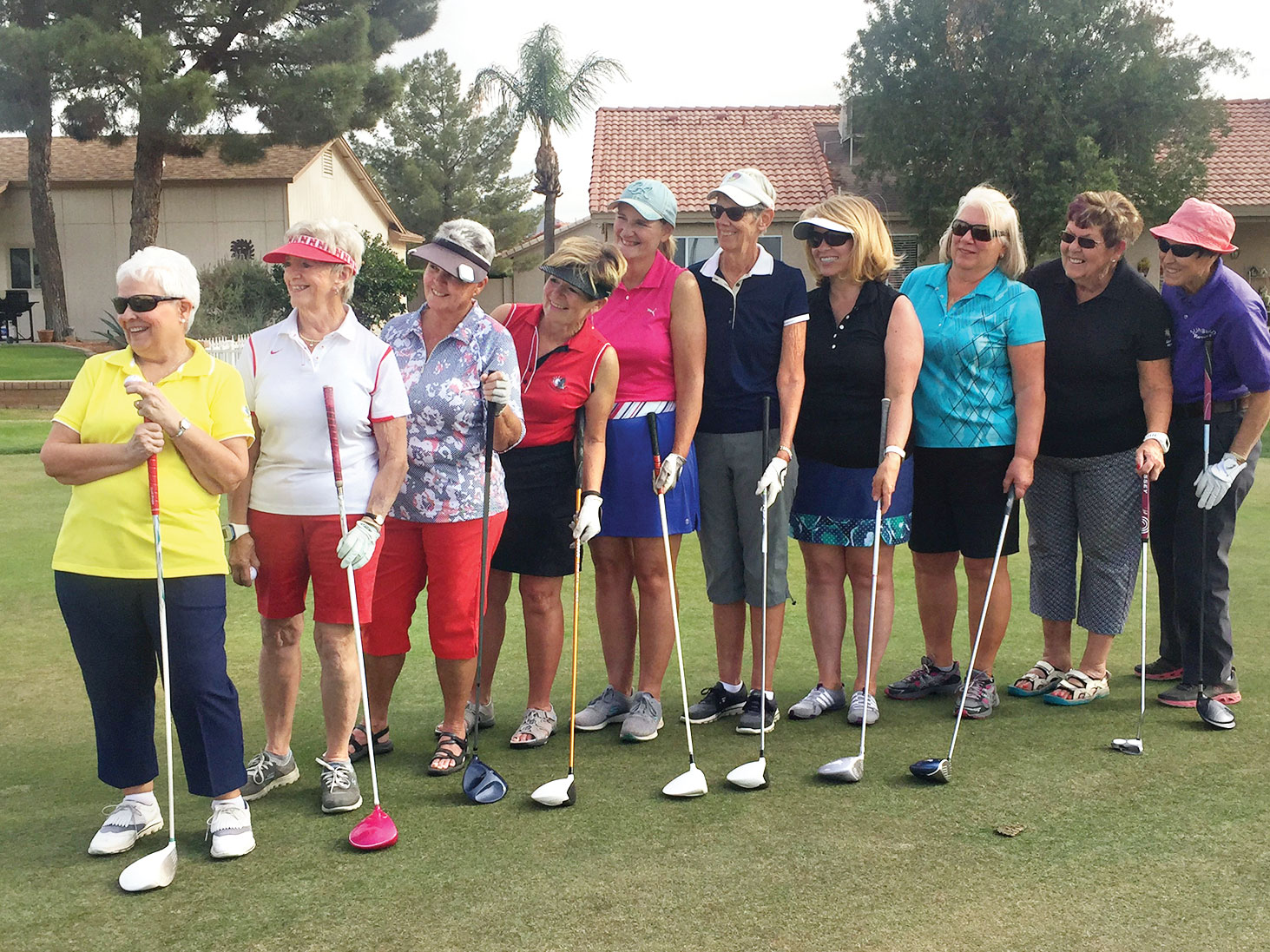 Tammy Bachofner
February already? Maybe our weather will start to warm up now?
We held the Ladies Net Shoot-Out in December and the Couples Net Shoot-out in January, had new members join in on the fun and bundled up for some chilly, yet fun golf rounds. Please remember to check out the Ladies Golf Board for results. As you know, this article gets written/published about a month after the events happen, so I only have the results for the Ladies Net.
Congratulations to Barb Wallace, Dolly White and Suzanne Popelka – they were our top three winners in the Ladies Net-Shoot out. However, I really commend each of you who participated in this fun event this year. You all deserve to be congratulated!
We are getter closer to the end of our 2017/2018 SunBird Ladies Golf season, and that means we will be electing new officers/committee members. We have selected a nominating committee and will begin the process of looking for new officers. Please give some thought to volunteering some of your time to help keep our club fun and vibrant. The pay is GREAT! We have many different areas, so no matter what your interest or skill, we can use your help. From fun social stuff to computer or accounting, we have it all. Just give me a call or an email. (Tammy Bachofner – I am in the Ladies Club Book). Don't be shy … it's a great way to get know more of your fellow golfers and have fun, too.
A reminder from the Golf Greens Committee: Please fill ALL divots and repair ball marks – let's help make our course beautiful and playable!
Upcoming events:
February 6 – General Lunch/Board Meeting – Pink Lady Cancer Survivor
February 11 – Ladies Gross Shoot-Out
February 13 – Solheim Cup Week 1
February 20 – Solheim Cup Week 2
March 4 – Couples Gross Shoot-Out
March 6 – General Lunch/Board Meeting
Until next month, hit 'em long and straight, but most of all, have fun!