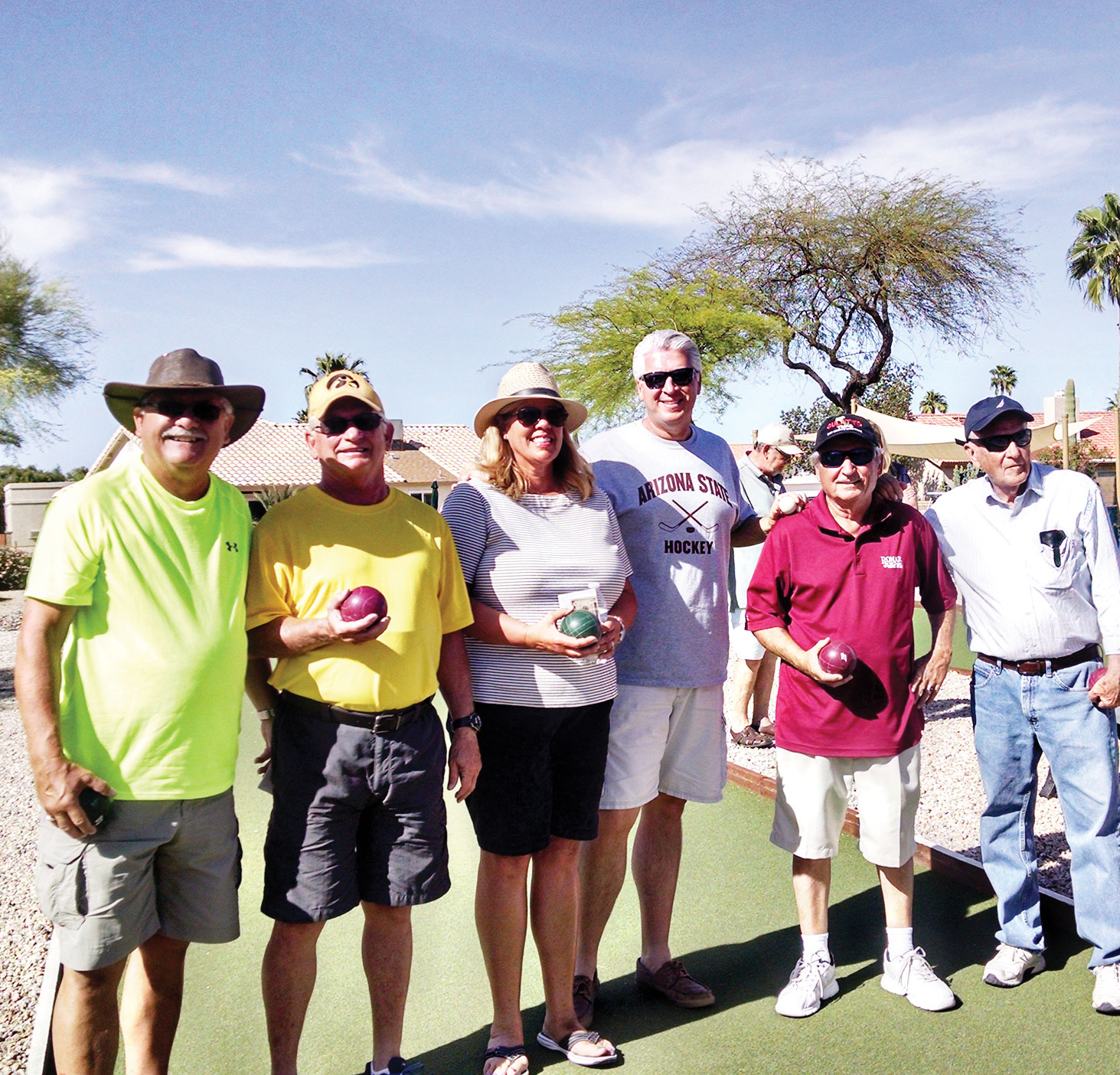 The 2017 Bocce Ball Marathon was a success. We congratulate the winners: Team Onyx, Team Tigers and Team Maach/Kozak. They all played well with fierce competition and rose to accept the first-place winnings.
SunBird is looking forward to an even bigger and better competition for next year. The 2018 Bocce Ball Marathon will begin January 14 and run through March 18. Two-person teams will compete for cash prizes and bragging rights as SunBird's finest rollers. Everyone is encouraged to participate; if you don't have a teammate, call Dianne and we may be able to pair you up with someone looking for a match. Flyers and registration forms are available in the activities kiosk in the SunBird Clubhouse. Registration must be completed by January 5.
Mark your calendars for the kickoff event for the 2018 Marathon. It will be held on Sunday, January 14, at 2:00 pm in the SunBird Ballroom. At that meeting, you will have a chance to meet the folks on your league and exchange play times. We will also have a short discussion of the rules and any changes to the marathon for 2018.
The bocce ball courts located at the intersection of Championship Drive and Kerby Farms Road are available for your use daily from 8:00 a.m. to 6:00 p.m. Equipment is located in the bench seat at the south side. The rules of the game are posted on the bulletin board or are easily found on the Internet if you want to study up. If you are new to the game, the Bocce Ball Club plays every Thursday morning at 9:00 a.m. to practice, teach and encourage new participants.
The courts may be reserved for a special event for a SunBird organization by contacting Dianne Reed at 612-616-9431. Check the court bulletin board to see if any times have already been reserved.