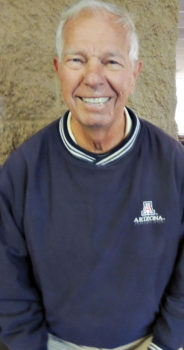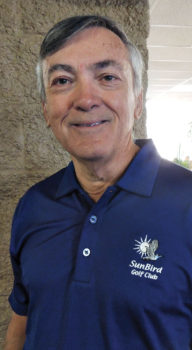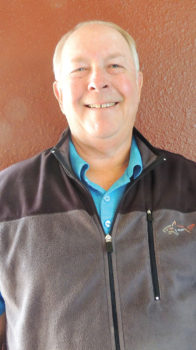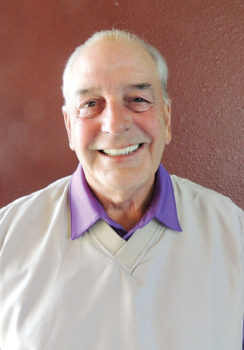 Larry Schuster
My vision for SBGA: Maintain financial stability to sustain the golf club into the future. Establish strong financial oversight through the finance committee and budget processes.
The strengths/experiences I would bring: Six years as the Golf Club accountant, three years as part of the Management Team and the past three years as the Secretary/Treasurer on the Board.
My understanding of current issues, goals, innovations of the current Board: Maintain Profitability. Continue to update Policies and Procedures in order to promote consistency and fairness. Establish a welcome golf experience at a fair value.
Jack W. Cooper
My vision for SBGA: As a member of the SBGA Board, I would bring a fresh voice to the club. I have invested both my time and money to help improve our beautiful course since moving into SunBird in 2007. I would like to continue to help as a member of the board with a vision for the growth for the club and golf course, encouraging the new homeowners/residents, as well as our older members to continue to be a part of this wonderful golf community.
The strengths/experiences I would bring: The strengths and experiences that I bring to the SBGA are my ability to work with people, listen to their concerns and seek ways to improve SBGA. I am a year-round resident who would be here full-time to coordinate with other board members concerning the management of our golf course/pro shop. I would bring a common-sense approach to the management of SBGA.
My understanding of current issues, goals, innovations of the current Board:
As a longtime member of the SunBird superintendent's greens committee, I am aware of the current issues and goals for SBGA. I look forward to working with other board members to keep our course solvent and to improve our current product.
Gary Popelka
My vision for SBGA: My vision for SBGA is simple and straight-forward. The SBGA must continue to provide a quality golf venue that will protect and improve the attraction to, and property values of, the SunBird Golf Resort. We need to attract year-round play from both inside and outside golfers, the goal being to raise the revenues that are needed to maintain and improve the grounds and equipment, and to provide sufficient staffing to attain that goal without having to borrow from outside sources.
The strengths/experiences I would bring:
I am a full-time, year-round SunBird resident who plays a lot of golf. I experience the course every month of the year, whether the temperature is 50 degrees or 115 degrees. I am available to the Superintendent, Pro Shop Manager, golfers and other SBGA Board members nearly every day of the year. Communication is important. Because I'm here year-round, I will usually be available on short notice.
I was a professional community planner for over 40 years. I did both short- and long-range planning at the city and county level. I sat on numerous committees and boards for both municipal and not-for-profit organizations. I served as President of a multi-county regional economic development organization that brought various groups together to accomplish common goals and raised the funds to implement those goals.
As a certified Economic Development Finance Professional, I have the experience of developing large and small operation and capital budgets, and adjusting those budgets when unforeseen circumstances arise.
I am familiar with the retail side of the golf business. I ran my own LLC for over 25 years, providing club-fitting, repair services and retail sales of golf clubs, bags, push-carts and accessories in three central Wisconsin golf courses.
My understanding of current issues, goals, innovations of the current Board: I think the current Board has taken several very important steps that I support and want to see continued.
They have studied the price of annual memberships of other 55+ golf course communities and seem to be dedicated to keeping SunBird's memberships affordable. This is something that interests all of us and must remain a priority.
The Board has conducted an in-depth trend analysis of current sources of revenue. Using this information, the Board has studied how they might increase revenues without discouraging golfers or reducing the number of rounds played.
The Board has created an Equipment Acquisitions Capital Improvement Plan, looking ahead 20 years. I want to see this reviewed regularly and amended as needs or ability to provide change.
Marketing our facilities is something that could be expanded to encourage new memberships or play from the outside. I'd like to try to help brainstorm new ideas, with input from those of you who have been around much longer than I.
Finally, I have a lot to learn about how things are done and why. I've heard various statements, pro and con, about different aspects of the golf course, pro shop and Board. If elected, I will try to build on the positives and listen to suggestions about perceived negatives. I don't have a magic wand, but I'm willing to give it my best.
Walter Griffin
My vision for SBGA: Improve playing conditions. Financial stability for future. Improve long-term planning for care, maintenance and improvements of the golf course.
The strengths/experiences I would bring: Honesty, integrity, directness and open communications. Past president of golf course in Wyoming. Past member of SunBird HOA Board. Past President of Roadrunners. Sincere desire to see SunBird golf grow and prosper. Full-time, year-round resident.
My understanding of current issues, goals, innovations of the current Board: Have not seen nor heard current issues and goals of current Board. Only innovation I have seen is doubling membership by splitting ownerships.