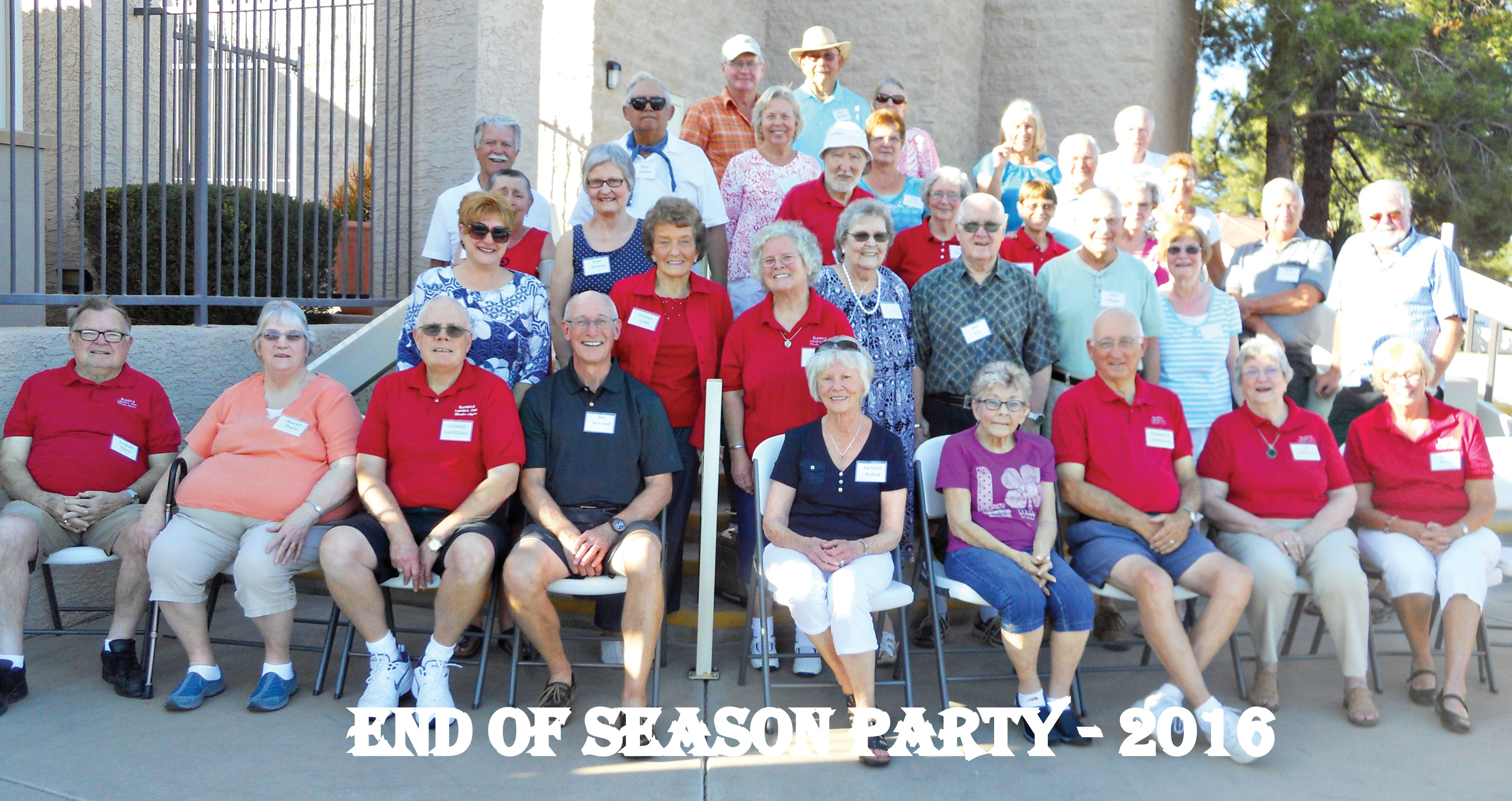 The members of the SunBird Lapidary Club celebrated another successful year with an end of season party on the patio in March. The year saw record membership and participation in the many free rock, glass and jewelry classes offered to SunBird residents. This included the revitalization of the exciting "lost wax casting" process which has been dormant for several years.
Attention is now focused on the 2016-2017 season which begins in November. Teachers are being solicited from the membership to teach the many lapidary arts including rock cutting and polishing, fused glass, silversmithing, beading, wire wrapped jewelry, Ming trees and stained glass. Classes will be offered from November 2016 through April 2017 for SunBird residents. For safety reasons club membership is required to take classes and have access to the shop on the upper floor of the Clubhouse. Other than materials for one's projects (glass or silver) and a small club membership fee, all projects classes and use of the HOA maintained shop is free.
Interested residents should view the display case next to Lapidary Shop where a variety projects produced by members are on display. If anyone is working in the shop, be sure to come on in for a tour. Those interested in getting started in any of the fun crafts should plan to attend one of the club meetings which are held the first Friday of each month (November–April) at 9:30 a.m. in the Hopi Room. Additional information is posed on the Shop Door and in the Library.
You, as well as your family and friends, will be amazed and satisfied with what you will be able to create after a few classes. We hope to see you in the fall!